Movement of Heavy Equipment – 10 Golden Rules
Operate equipment in conformance with the equipment manual at all times. Ensure that equipment has all necessary safety features working, e. g. emergency stop, self-retracting line.
Reduce unnecessary manoeuvring of heavy equipment by proper site planning (5S, site layout)! Review plans regularly and revise, if necessary. Avoid unnecessary plant movement.
Track equipment only when supervised by banksmen. Additional banksmen may be necessary to supervise the whole operation depending on the environment and conditions at the site. Ensure good communication between operator and banksmen. Ensure there is adequate lighting, especially when working at night.
When moving heavy equipment pay attention to existing structures such as piles, walls, anchor heads, platform boundaries, overhead power lines, etc.
Pay the same attention to maintenance activities, such as washing or parking machines, relocating equipment, other site activities. Educate the surrounding personnel about the potential hazards and subsequent risks.
Perform a dynamic risk assessment at the site if it is not a routine operation.
Ensure that equipment is only operated by competent operators, at all times and at all locations (sites and yards).
Follow approved procedures all times, even if you are experienced (risk of over-confidence).
Be aware that the start and end of shifts, celebrations (carnival, Christmas, football games) can cause distraction and associated risks need to be considered.
Ensure that equipment is moved only on safe, inspected platforms and within demarked areas.
Do Not Work if You Have Any Safety Concerns!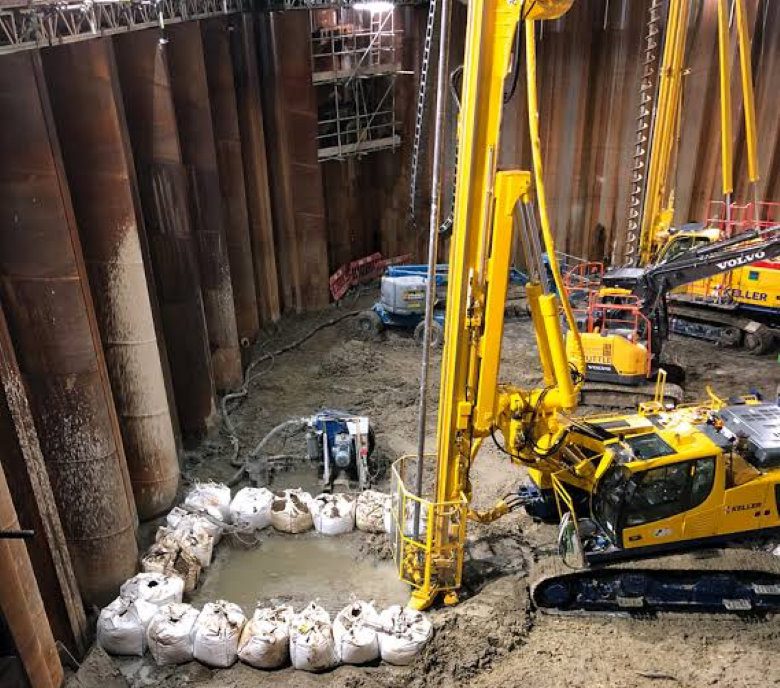 Safety Around Large Machines on Construction Sites
When analysing the true root causes of many crush injuries and "struck by" type incidents in the construction industry, it is clear that a high percentage of these relate to the man-machine interface and the lack of planning around how construction workers carry out their duties around large items of plant and machinery. Below, are a few key focus areas, that can help minimise the risk involved with this.
Congested areas
Most construction sites are highly congested and many sub-contractors and main contractors carry out work concurrently. The work typically involves plant such as mobile and tower cranes, excavators and TLB's, graders, rollers, drilling and piling rigs, trucks, batch plants, concrete pumps and mobile elevated work platforms. In certain instances, for example on mines, this interface is well controlled and managed as most haul vehicles are fitted with proximity sensors, exclusion zones are enforced and access strictly controlled. On the average building site, this is not always the case. Basic controls have to be put in place or accidents will happen. Some basic planning can go a long way to alleviate congestion, for example, good housekeeping and planning sequence of work where materials are delivered "just in time."
Right of way
Rules have to be established upfront and clearly communicated around which vehicles have right of way. Normally, larger vehicles will have right of way. Where possible, pedestrian walkways should be provided and speed limits clearly set for vehicles on-site.
Access
Access control could be vital, especially where pedestrians and trucks use a single ramp or access point onto the site. Access must be controlled and the number of people on-site limited to what is absolutely necessary. The best way to limit access around operational areas is to establish a physical barrier. This demarcates a clear perimeter and makes it easier to enforce a restricted zone or exclusion zone.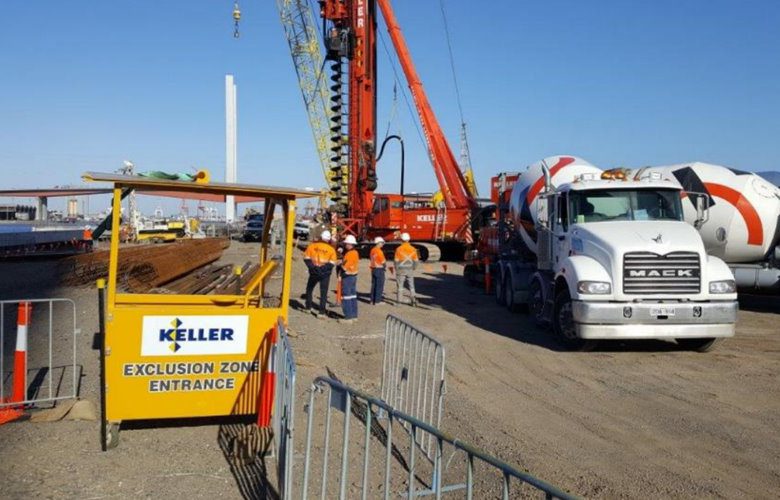 Spotters, Banksmen and Flagmen
These employees play an important role on site. Large plant and vehicles can only move safely when a spotter directs this machine. Typically, large items of plant and trucks have huge blind spots and when a worker is immediately next to, or behind such a machine or vehicle, it becomes impossible for the driver or operator to see him. Banksmen and flagmen must be trained and competent! Where spotters are not available, modern construction rigs are equipped with remote controls, and this must be used to ensure safe movement and set-up. Banksmen must ensure that loads are safely rigged and moved in a safe and controlled manner. Heavy loads moving overhead are extremely dangerous and the banksman will normally blow a whistle to warn people of moving loads.
Blind spots and visibility
Blind spots not only apply to people and machines but also between two or more machines working in close proximity. Machines can come into contact with each other and the space between these two rigs also creates the potential for someone to get crushed. For example the counterweight of a crane swinging close to another machine or wall. All workers must be visible. This means making eye contact with an operator or driver and giving a clear signal of moving by, as well as wearing high visibility clothing. All of the above-mentioned becomes so much more important when working in limited visibility conditions or at night. For night work, additional risks have to be assessed and adequate lighting must be provided.
Signage
Lastly, all access ways and PPE (personal protective equipment) requirements must be clearly signposted, communicated and enforced. It is important to make use of high quality and standard signage, where required. Visual management is an important aspect of managing access and other requirements. Signs must be clear and simple!