Day in the Life of a Health and Safety officer in the Construction Industry
What is it like to be a Health and Safety Officer in the Construction Industry? We approached Jacques Erasmus from Franki with a Q&A to gain some insights!
How long have you been in the Construction Industry?
23 Years
What made you interested in becoming involved on the Safety side?
I've always had an interest in the legal aspects of Health and Safety. I also noticed the need for professional HSE practitioners in the construction industry. This inspired me to develop my skills and qualifications to suit the unique conditions in South Africa and Sub-Saharan Africa.
What are the routes to becoming a Health and Safety officer?
There are formal qualifications that cater for HSE Professionals. This includes diplomas and degree courses. But to just get started, many short courses exist. Best is to look out for accredited courses that are accepted nationally and internationally. To operate as Safety Officer, Safety Manager or Agent in South Africa, you have to be formally registered with the South African Council for the Project and Construction Management Professions (SACPCMP). This is a rigorous process which includes an exam and helps to keep the industry professional.
What are the biggest misconceptions from the public about the work of a Health and Safety officer?
Number one must be that a safety officer is like a policeman. To only enforce safety rules. Also, the safety officer is "responsible" for safety; every employee is responsible for safety. Finally, that anyone can be a HSE practitioner. Believe me; this "job" is not for everyone.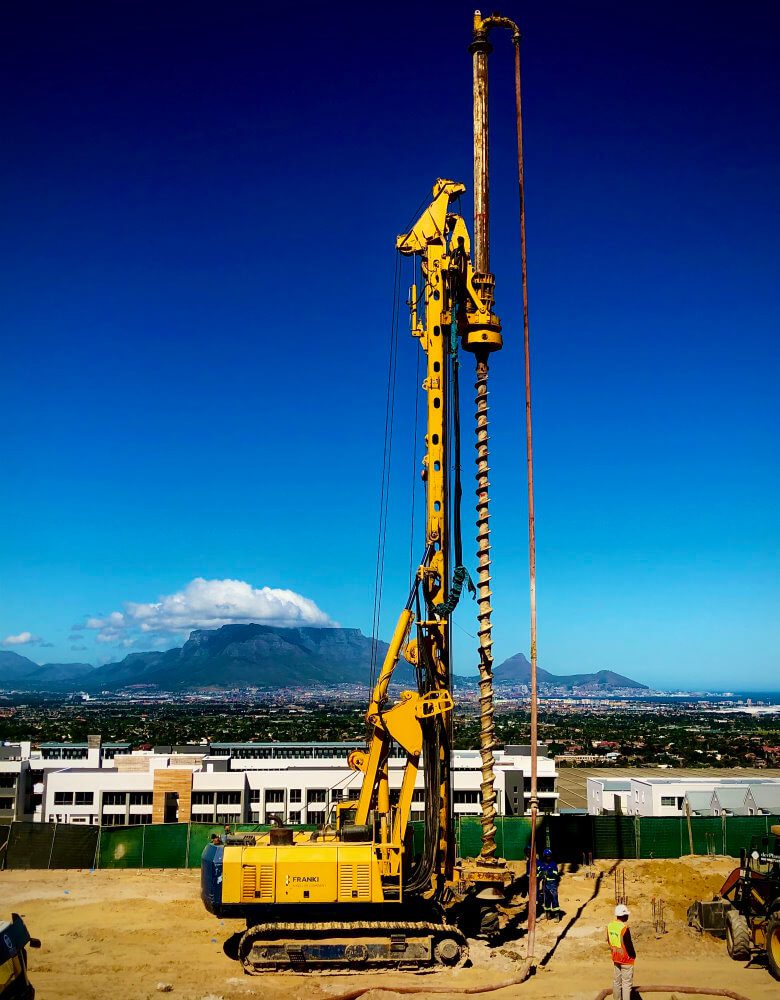 What would you regard as the most enjoyable or inspirational part of what you do daily?
Being involved in the "safety industry" and construction, also means educating people and making them aware of the risks and hazards involved in their line of work. To see many employees grasp this and operate in a safe manner is very satisfying. You know that someone will go home safe tonight, because of what he learnt at work today.
Is Safety in Construction well regulated, under or over-regulated?
This is an interesting debate. South Africa has a great set of HSE legislation and regulations but these are not always enforced the way it should be. Most rules and regulations are rather governed by the client and his safety specifications. In the absence of this, things are normally under-regulated and this can be very dangerous.
If you can name one highlight or most memorable moment – what would that be? I am fortunate to travel often. I was recently asked to assist with a site audit on a huge Oil and Gas project in Bahrain. It was incredible to see the sheer scale of these construction projects. HSE Practitioners are in demand all over the world.
What are the biggest frustrations for a Health and Safety officer?
Changing people's perception from seeing a safety officer as a policeman/enforcer, to actually see him /her as being there to assist, educate and point out potentially dangerous situations. If you can help people realise that they don't have to conform to rules because they exist, but comply out of their own for their own good, the safety officer would have achieved a huge goal.
How much of what you do relies on pre-planning and implementation – are there any sudden decision making required at times?
Safety, especially in Construction is very "compliance-driven". Compliance with laws, regulations and specifications. Many safety practitioners spend hours in planning meetings and safety meetings. However, every day is different and a construction site is a dynamic environment. No laws and rules can govern every aspect of every day. The HSE practitioner must be able to adapt and think quickly when a situation changes. There are lots of tools at his /her disposal for this. Mini /quick Risk Assessments, Change Management processes and Stop work Authority to name a few. The latter being very contentious, as many inexperienced HSE officers sometimes have an inclination to stop work for any reason. This can be very frustrating when done without reason but when applied correctly, in extreme cases, can actually save a life.
For those interested in pursuing this occupation – what would be the personal traits or characteristics you deem as a requirement?
Professionalism, Integrity, perseverance. Stay humble.
What would be the best advice you would give to young Health and Safety officers?
Do everything, every day, with positive intent. Keep your qualifications current and do your part to keep our careers professional. Don't just be an administrator, but get actively involved in operations, on the site, and you will learn new things every day.
A word of Appreciation to Jacques Erasmus, Group HSEQ Manager for Franki Africa. A Keller Company.